Evan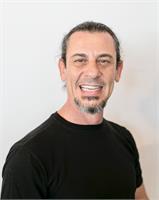 Evan is a certified Hatha yoga teacher. He received his 200 hour Teacher Certification form the Yoga Education Institute. He began his yoga practice as a way to honor his mother's spirituality. He quickly realized the practice produced positive life changes and benefits both physically and mentally. Evan has grown that practice into his own daily spiritual practice of life.
Evan's teaching style is traditional Hatha in roots influenced by Iyengar style. Heart opening and alignment oriented teaching, while connecting the mind, body and breath. His classes offer a sanctuary for yogis to explore their true self. Traditional yoga style, relevant for today's modern practicing yogi.
Teaching Yoga Since: 2012
Trained In: Budokon Yoga, Hatha Yoga, Yin Yoga
Evan's Teachers: Darren Rhodes, Christina Sell, Cameron Shayne, Bryan Kest, Steve Feinzig
Evan instructs the following:
Release tension in the fascia and connective tissues with deep stretching and extended 2-to-5 minute pose holds. Enjoy intensity similar to a deep massage with this slow-paced, mostly seated or laying down class. Open to all level yogis.




Similar to our Power Flow Yoga class but in a heated room. Get your heart going in our actively paced Vinyasa flow class that focuses on moving through the postures while paying special attention to the breath. Explore more challenging poses and find joy through ample sun salutations. Ideal for yogis with some experience and those without wrist, elbow, or should injuries.