Faye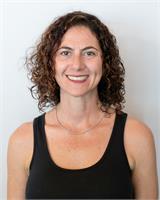 Faye instructs the following:
Release tension in the fascia and connective tissues with deep stretching and extended 2-to-5 minute pose holds. Enjoy intensity similar to a deep massage with this slow-paced, mostly seated or laying down class. Open to all level yogis.




Focus on foundational poses and good alignment in this moderately paced class. Great for newer yogis and continuing students who like to move but are less interested in advanced postures.